The energy here in Revy is palpable! It's a true Winter Wonderland!
HELI-SKIING
The reason to come to Revy this Winter 2022-2023 season is for our Heli-Skiing. Getting helicoptered to the top of Mount Revelstoke or Mount Begbie, and just falling to the snow below, allowing gravity to bring you to ground level. Our mountain peaks have been receiving fresh pow for about a month now and they're ripe for the taking!
On extremely overcast days, helicopters for heli-skiing will be grounded. Those days call for a trip to Revelstoke Mountain Resort. With the most vertical in North America at 5,620 feet, skiing and snowboarding, and a lot of fresh pow, are in your future. The best part is Bison Lodge is located steps from the base of Revelstoke Mountain Resort.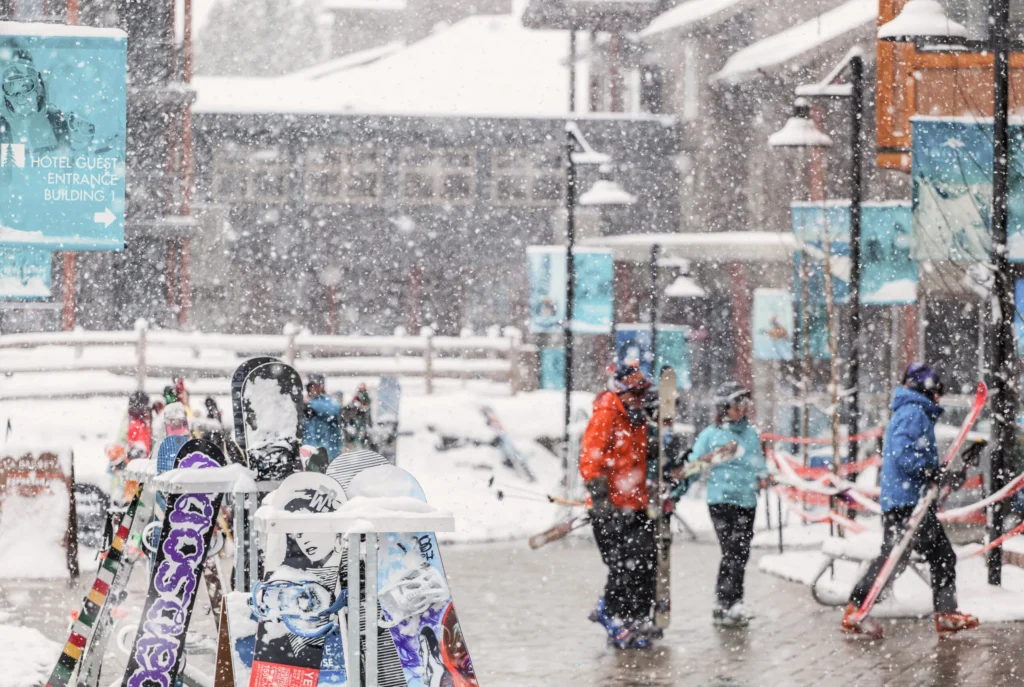 Of course, your shoulder season trip would not be complete without a stay at Bison Lodge!
Luxurious days and nights are what we are about here at Bison Lodge.
Whether you're planning for a day on the slopes, a day in our great Canadian backcountry, a day shopping in our beautiful downtown district, or just having a physical and mental recovery day indoors with us, Bison Lodge offers you the choice to do it all.
Whatever your choice is for the day, the one constant that we know you'll love is your evening. With the glow of our fireplace or outdoor firepit, you'll unwind with a crisp glass of chardonnay or bourbon on the rocks. We want you to just unwind and reclaim your inner peace.
Of course, there is always an outdoor hot tub or sauna to take advantage of. Allow the heat to relax your muscles and start the recovery you'll need to take on the world tomorrow.
Winter in Revy is a snow lover's paradise. Your getaway should have all the beauty and relaxation you desire.