It's the most wonderful time of the year! That's for sure here in Revy. It's the perfect Winter Wonderland to spend the holidays.
SKIING WITH SANTA
Of course, Revelstoke Mountain Resort is the place to get your ski on! A full day of fun can be had at RMR, and this year on December 24 Santa will grace us with his presence on the slopes.
RMR hosts a Ski with Santa day every year! Grab your Santa hats and red gear and hit the slopes to welcome the holidays in style.
If you're craving more adventure during your Christmas holidays, heli-skiing is right up your alley!
We at Bison Lodge have industry partners that will pick you up right in our backyard and fly you to the top of Mount Revelstoke, or Mount Begbie! Christmas morning will be totally awesome and unique when you jump out of a helicopter and ski your way down a steep mountain! Merry Christmas!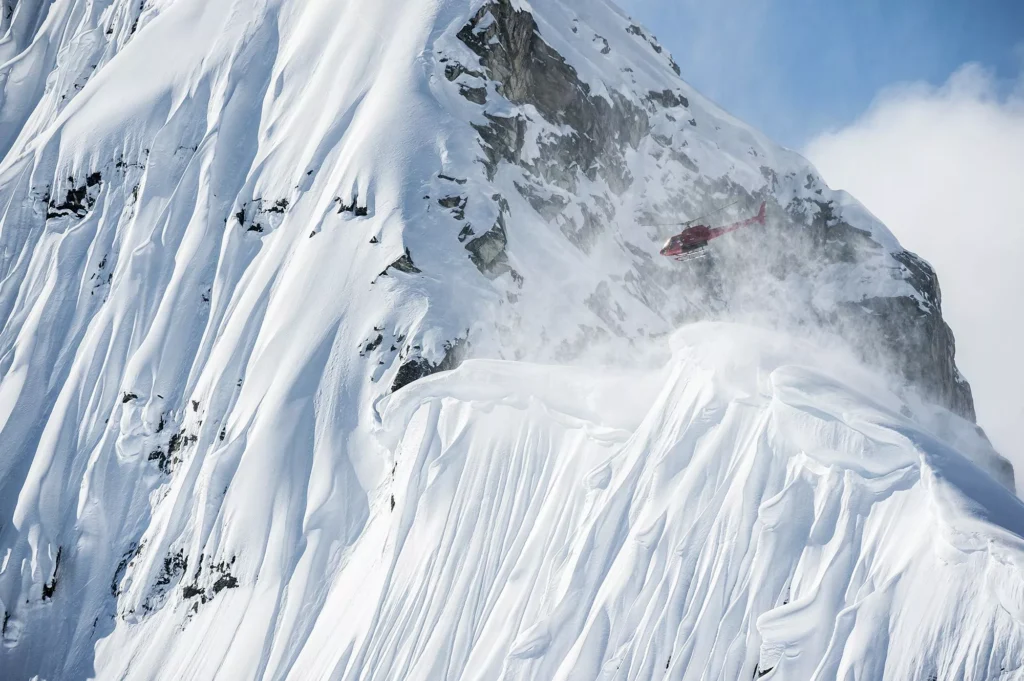 SCENIC WALKS THROUGH TOWN
Partaking in adrenaline-pumping activities is what we're known for here in Revy! However, sometimes a lovely slow-paced walk through town is just what you need to welcome in 2023.
All the lights, the fresh snow, the coffee shops in town, and the beauty of the mountains in the close distance are what you can appreciate on the ground. We invite you to go downtown and just 'be'. It's truly a beautiful sight.
Bison Lodge during the holidays is no different! There is so much beauty and comfort to behold when you stay with us.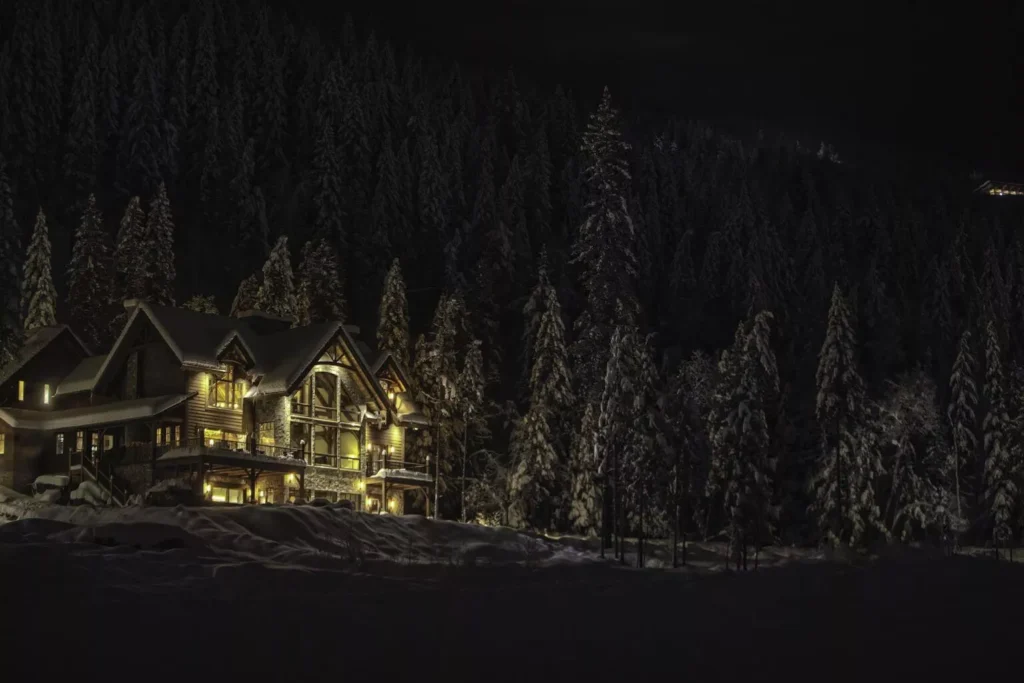 The holidays are a special time of year around here. Our interior holiday decorating is done based on the desires of our guests. Whether you celebrate Hannukah or Christmas, we help make your stay feel and look like home. Festive cheer will surround you.
Of course, your stay during the holidays would not be complete without a dip in the hot tub.
Ring in the New Year with a glass of champagne while relaxing in our outdoor hot tub. The perfect way to end one year and start another.
Spending your holidays with us here at Bison Lodge and experiencing the joy in Revelstoke is something you should do at least once in your life. Experiences and memories are what life is all about, and Revelstoke is a dream to experience.